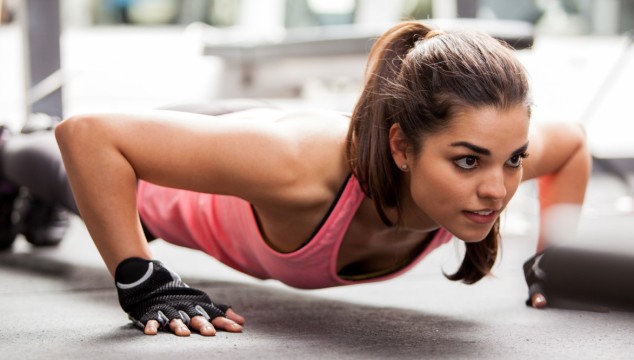 Can You Achieve Fitness by Following YouTube Channels?
There's a lot of myths when it comes to fitness, but maybe the biggest one is you have to go to the gym if you want to get fit. If you're like a lot of people, the thought of going to the gym doesn't give you a warm, fuzzy feeling. It's probably more like dread. Luckily, you don't need a gym membership or a ton of time to get in shape. There are dozens of fitness YouTube channels you can try in the comfort of your own home.
Why YouTube Channels for Fitness?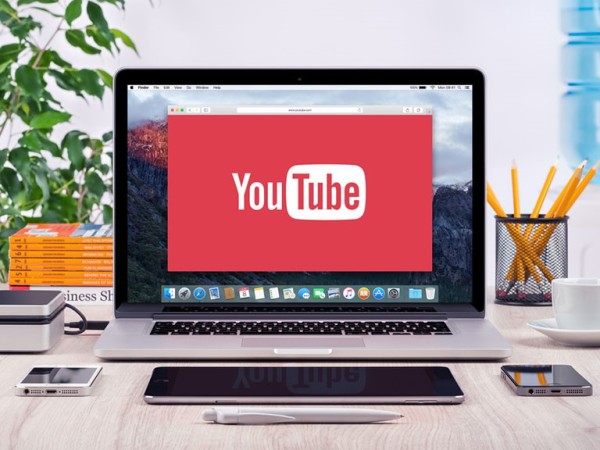 People may give you a lot of reasons why they prefer fitness YouTube channels over the gym, but the common thread is flexibility.
You can do your favorite workout routine whenever you want. You don't have to wait for a class or a machine to free up like at the gym.
You can take your workout anywhere. Since the videos are online, you have access to them even when you travel. Depending on where you are, you may run into some geo-restrictions. Luckily, there are some good Virtual Private Networks for YouTube that can help you gain access to your favorite channels.
You can choose what kind of workout you want. Not in the mood for HIIT? There are plenty of other options, from yoga to aerobics to weight training. That means there's plenty of variety so you'll never get bored.
Of course, because there are so many different options, it can be difficult to find quality videos, especially if you're just getting started. Below are some great YouTube channels. Remember, you actually need to exercise with the videos, not just watch them to see improvements.
Zuzka Light
There's a reason why Zuzka remains one of the top YouTube fitness channels. Her workouts may seem intimidating at first, but she walks you through each step slowly in the beginning. This way, you can ensure you're using the correct form before stepping up the intensity. She even provides some alternative forms for people who might have bad knees or other limitations. Most of her workouts require little or no equipment, so you don't need to spend a lot of extra money for weights. Like other fitness gurus, Zuzka encourages you to push yourself but always at your own pace. What's more, these workouts will get you in shape so long as you stick with the program.
Blogilates
After trying out a couple of Casey's workouts, you'll wonder how the heck she keeps smiling. Luckily, her bubbly and cheerful persona motivate you to keep going. It's certainly not easy, and if you've never done Pilates before, you probably want to start with the beginner workouts. There are dozens of workouts on the Blogilates YouTube channel focusing on different areas of your body. Each video runs at most 15 minutes but are generally shorter. Casey walks you through each of the moves slowly, so take your time and make sure you have the proper form. Otherwise, these workouts will be pretty much useless. If you're just watching the videos, these workouts might seem really easy, but after you repeat them a few times, you'll start feeling the burn.
Bad Yogi
Don't let the name fool you. Bad Yogi is actually a great channel if you're just getting started with yoga. It doesn't matter if you don't have perfect form; this channel will help you improve it with short tutorials and more full-length videos. Besides learning new yoga poses, you'll also get advice on nutrition and life tips to stay motivated even if things in your life aren't perfect. If you're serious about yoga, there's also challenges so you can really start incorporating it into your lifestyle. Erin, the owner of the channel, offers different types of yoga as well to work out different areas or to relax.
SofaBar
Barre has become the new "big" thing in the fitness world. If you don't want to pay for expensive classes but still want to get that body, then SofaBar might be a great option for you. The instructor is a bit different from your typical barre instructor, though. She's a figure skater, not a ballerina. With that said, she offers some excellent at-home workouts that require minimal equipment. And if you're interested in figure skating, she also offers advice on how to do some moves so you can up your game when at your local ice rink. Be warned, these workouts are definitely not easy, and you'll be breaking a sweat in no time.
Jenny Ford
Looking to get some cardio in without having to run or bike? Then you'll love Jenny Ford. She offers some excellent step aerobic workouts. Yes, step aerobics is still a thing. Never done step aerobics before? No problem! Jenny has some excellent beginner videos that go over the basic steps you'll see in most of her workouts. Once you learn the basics, you can jump into some of her quick workouts or try out the longer 30-minute ones if you've got enough time and energy. If you're not in the mood for step aerobics, Jenny also offers some weight training advice as well.
Heidi Somers – Buff Bunny
How many women do you know don't lift weight because they don't want to get bulky? Sadly, this way of thinking limits your ability to reach your fitness goals. Weight lifting should be an integral part of your routine if you want to be fit and strong. Enter Heidi Somers. She offers excellent workouts to sculpt your muscles while still maintaining feminine qualities. Her videos focus more on traditional muscle training, such as squats, dead lifts, curls and more. This means you'll need to get some more equipment for your home. You can also watch her videos while at the gym if you don't have the space for a barbell.
Hopefully these channels can get you started on your journey to fitness. You can—and should—find other fitness YouTube channels that you like and try them out as well. This way you'll have a wide variety of options to choose from every day!
Do you have a favorite fitness YouTube channel? Let us know in the comments below.
About the Author: Cassie is a freelance writer who has a passion for fitness. She's so happy that technology has made it much easier for her to get in some good workouts without going to the gym.