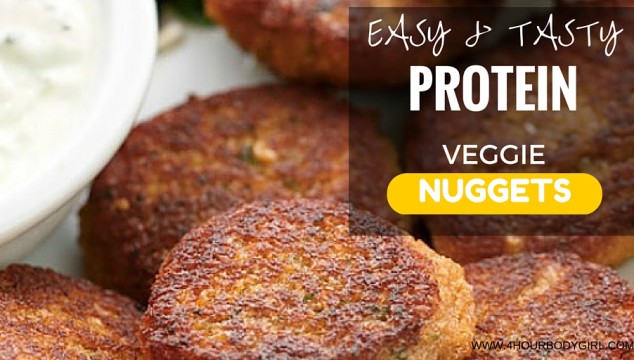 Instead of over processed chicken nuggets that are made with who knows what, why not make these Easy & Tasty, High Protein Veggie Nuggets? The protein comes from the lentils, which are perfect for any low carb/slow carb diet. You can feel about eating these and giving them to your kids. My son loves them. He loves anything with dip mind you, and I usually make a cucumber, garlic & greek yogurt dip (for even more protein) for these, but you could dip them in any "traditional" nugget dip like BBQ sauce, honey mustard, ketchup or ranch.
These cute little nuggets of fried goodness are bursting with flavor. Start out by sautéing some onions and carrots with tomato paste.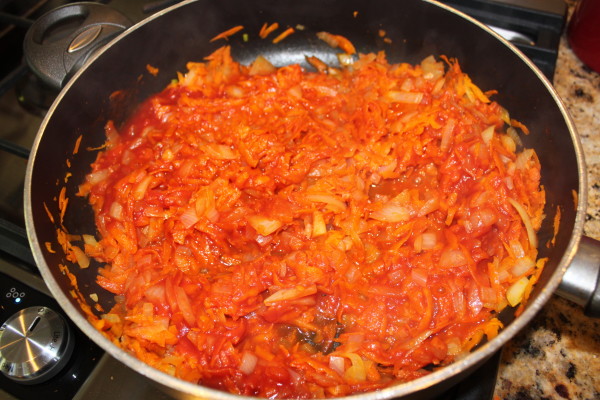 I was thinking about an episode I watched on Jamie Olivers Food Revolution show, where he went to the preschools and showed the kids how chicken nuggets from McDonalds were made. He took all of the the most disgusting pieces from the chicken….the fat, the bones, the organs and stuck them in the food processor, grinded them up into a paste then added a few dried herbs and spices and asked the kids if they'd eat it. They all let out a HUGE Noooooo!!!!. But then, he proceeded to form the paste into nuggets, fried them up and to my surprise they all wanted them! He was shocked too! It was an interesting experiment, but knowing (or more like, NOT knowing) what's really in them got me thinking of alternatives that could be just as fun, look similar, but are full of nutrition for my child and came up with these Easy & Tasty, High Protein Veggie Nuggets.
I adapted this recipe from an favorite in Istanbul called küfte. As I was "adapting", I thought to myself: who are you to be making adjustments to at traditional recipe from Istanbul? Annnd….welll…. I never really came up with a good answer to that. So enjoy my Canadian twist on this traditional dish!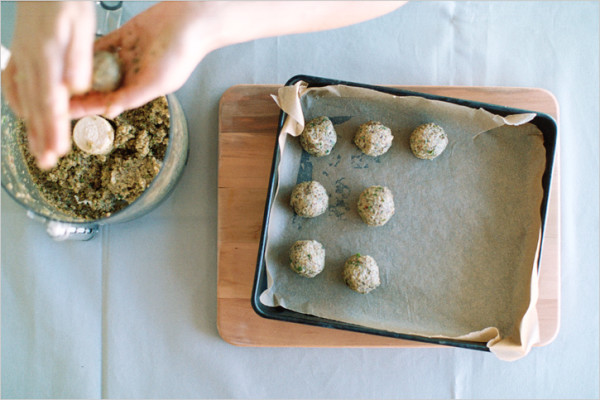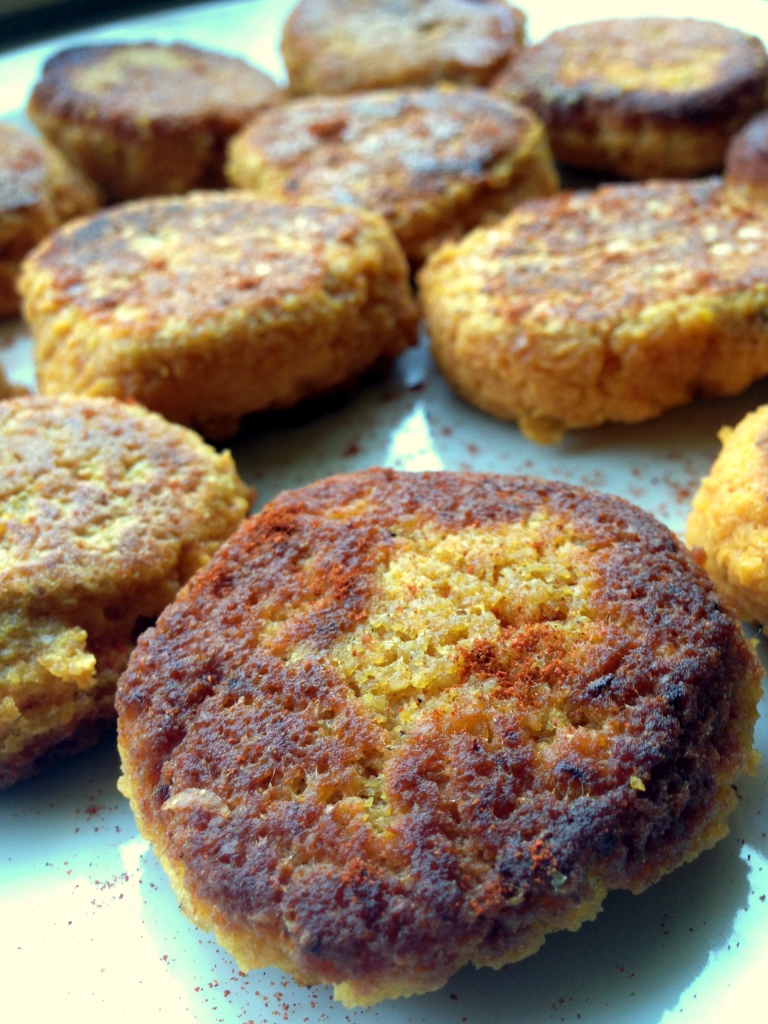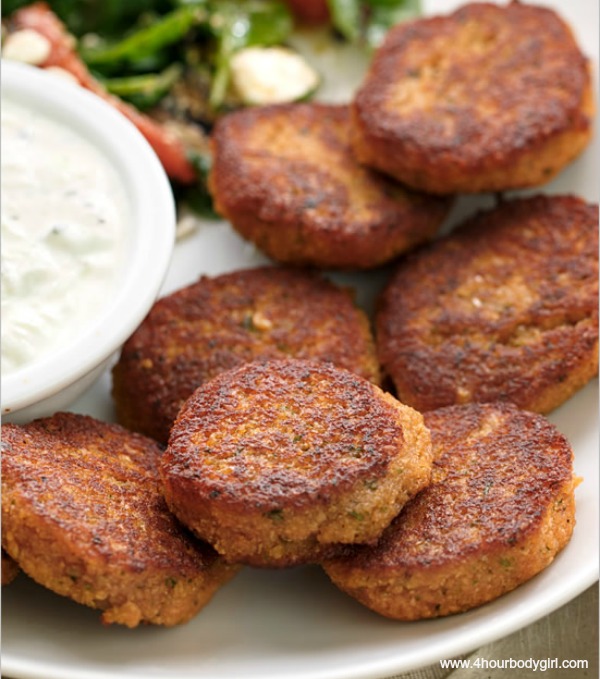 For other healthy, easy and delicious snack ideas check out my Pinterest boards. You can follow my boards to make it easy for you to come up with healthy options for you and your kids.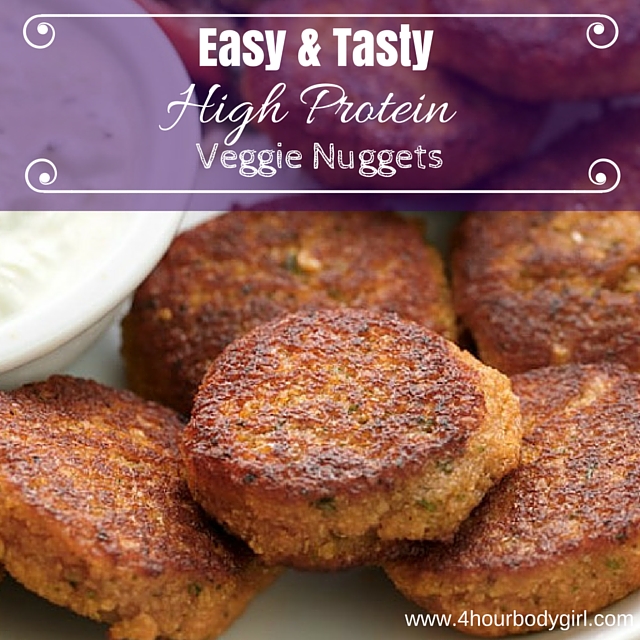 Easy & Tasty, High Protein Veggie Nuggets
2015-10-13 11:55:02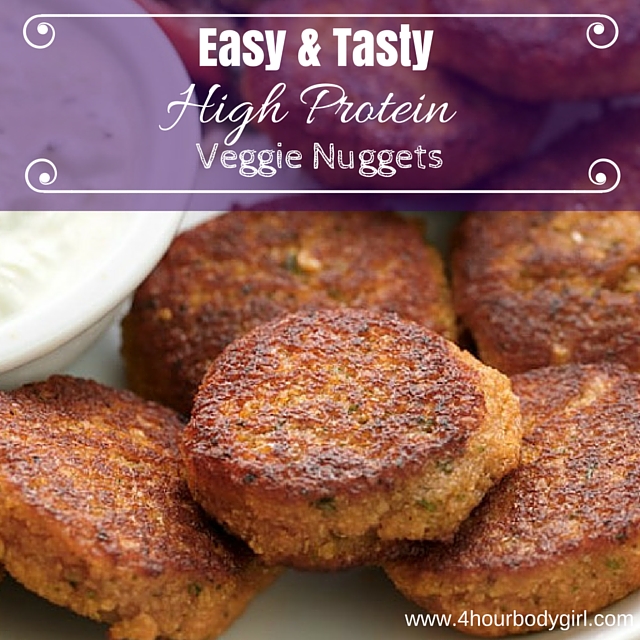 A delicious snack the whole family can enjoy and feel good about.
Ingredients
2 tblsp butter
1 medium white onion, finely chopped
1 carrot, finely chopped
1 tablespoon tomato paste
2 teaspoons paprika
1 teaspoon ground cumin
1 cup red lentils, picked over and rinsed
4 cups water
1 cup medium-quinoa
Salt and freshly ground pepper
Lentil flour, for dusting
Avocado oil, for frying
Instructions
Melt the butter in a medium saucepan. Add the white onion and carrot and cook over medium heat, until soft, for 5 minutes or so. Stir in the tomato paste, paprika and cumin, then add the lentils and water. Bring to a boil. Reduce heat to medium, and simmer for about 8-10 minutes or until the lentils are tender and have absorbed about three-fourths of the liquid. Stir in the quinoa and remove from the heat. Let stand until the liquid is absorbed and the quinoa is softened, about 20 minutes. Season with salt and pepper. Transfer to a rimmed baking sheet; spread in an even layer to cool.
Put 1/2 cup of flour in a plate. Divide the lentil mixture into 16 portions; form into 3/4-inch-thick patties. Dredge the patties in the flour, shake off any excess and set on a floured baking sheet. In a large skillet, heat 1/4 inch of vegetable oil until shimmering. Working in batches, fry the patties over medium heat, turning once, until golden, for about 5 minutes. Drain on paper towels. Add more oil to the skillet if needed.
Notes
Double the batch and freeze for future quick snacks and to add to lunches.
4- HOUR BODY GIRL http://www.4hourbodygirl.com/