Do you love chocolate, but still want to lose weight? Here's your solution. The Ultimate Chocolate Cookbook in digital format, gives you recipes to curb your cravings when you're in the process of shedding those pounds!
What's inside?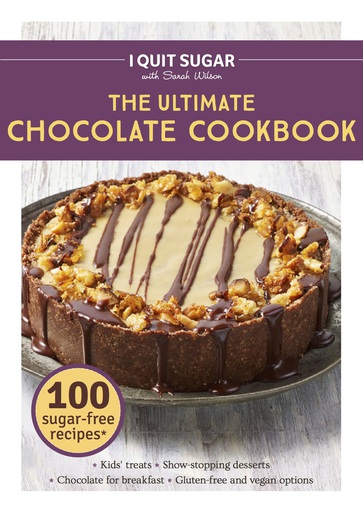 Quitting sugar, but still dreaming of a world filled with chocolate? Us too! You don't have to quit chocolate when you quit sugar. Ditch the guilt and sink your teeth into the ultimate 100 sugar-free* chocolate recipes. Because living sugar-free doesn't have to be tasteless or boring!
About this book:
This is an eBook, is suitable for iPad and other eReaders.
Note: this book pulls all of our best chocolate recipes from I Quit Sugar: The Chocolate Cookbook Volumes 1 and 2 into one single book. The "ultimate" chocolate cookbook, if you like.
100 sugar-free recipes

Step-by-step instructions

Paleo, gluten-free, kid-friendly (nut-free) and vegan options

An entire lush sugar-free Easter chapter
Chapters include:
Breakfast Specials

Fixes for One

Same-Same-but-Different

Show Stoppers

When You're Asked to "Bring a Plate"

A Sugar-free Easter

Twelve Basic Frostings, Sauces and Butters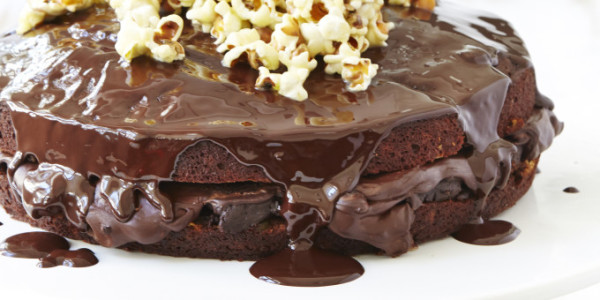 *When we say sugar-free we mean fructose-free, because that's the stuff we try to avoid.
Product reviews
What, lovely chocolate recipes with no bad stuff!

Posted by Anne on 31st Mar 2016

So far have not tried any recipes, but am enjoying reading all about them. They sound terrific and sooooo mouth watering! Thanks so much Sarah, for trying to keep us all healthy and happy
Ann

IQS Ultimate Chocolate Cookbook

Posted by Laura on 29th Mar 2016

Amazing ebook, not a huge chocolate fan but the zucchini chocolate brownies are to die for, and anyone I gave them to liked them. Thanks IQS !!!
Get The Ultimate Chocolate Cookbook Now!